Were here to take you where you want to go
Customers would recommend us
Prime7group has thousands of hours experience in ERP solutions and global transformations. Staffing large scale projects across the world in recognised transformation projects. Our hands on experience can help you find the right candidate for your software solutions using cost effective efficient resourcing methods. If you are looking for vacancies in ERP transformations, we are confident we can find you the best candidates that match the skills and ambitions for your project. Prime7 responds quickly to your needs, within 24 hours to allow your operations to run smoothly with no delays or additional costs.
Superior Market Knowledege
35 years experience in global transformations using all ERP software solutions. Prime7 can find the best vetted candidates with the highest skill sets in the industry.
Low Cost
Prime7group can deliver faster and more cost effective candidates compared to larger corporations with lower placement fees.
Global Reach
Looking for candidates with niche roles? Prime7 has access to candidates with specific capabilities tailored to your projects.
24/7 Support
At Prime7 we care about your needs. 24 hour support to supply you with the best candidates for global ERP soluations.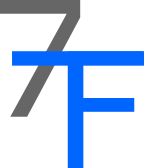 7FC LLP is the partner of choice specialising in the implementation and support of ERP, CRE, CRM and GRC business solutions, both in the Cloud and on-premise.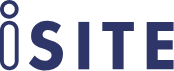 See things more clearly using our real estate management software. iSite, a cutting edge real estate management software that covers property, assets, facilities, projects and programmes or one - off special projects.
As software specialists, Arctick redefines best practice and ensures regulatory compliance through identifying, monitoring and reporting on risk.
COVID-19 (Coronavirus) Policy:
Prime 7 Group are aware that many of our clients are taking appropriate action to minimise the risk to their teammates and partners during the current emergency. 
Prime 7 Group are supportive of these measures and have a comprehensive response in place for our own team. We will continue to monitor this and will adjust in line with the advice from Government and Public Health England (PHE).